ฉนวนกันความร้อน ราคา, ภูเก็ต พียูโฟม, โฟมกันร้อน,P.U.FOAM,ฉนวนกันความร้อน,พี.ยู.โฟม กันความร้อนหลังคา ดาดฟ้า กันเสียง,Pu Foam, ฉนวนกันความร้อน,ฉนวนกันเสียง,ฉนวนโฟม, โฟม PU, Pu Foam, Pu Foam Phuket, พ่นโฟมกันความร้อน, โฟมกันเสียง, พ่นฉนวนกันความร้อน, พียู โฟม,รับพ่นโฟม,พ่นโฟม ภูเก็ต, พ่นโฟมกระบี่, พ่นโฟมหาดใหญ่, พ่นโฟมกระบี่,พ่นโฟมภาคใต้,บริษัทพ่นโฟมภาคใต้,โฟมคุณภาพ
EPS Foam for Geotechnical Applications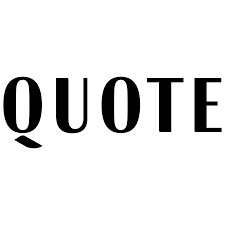 Wednesday, July 20, 2011
Jebsen & Jessen Packaging's JEOFOAM (EPS foam produced by Jebsen & Jessen Packaging for geotechnical applications) blocks have been applied as light-weight fill and soil stabiliser on the new Kuala Lumpur – Kuala Selangor expressway.
In deciding which would be the most appropriate fill material, a key consideration by the contractor was the need for a light-weight solution with predictable behaviour.
"Conventional earth fills are heavy and can cause settlement, instability and lateral pressures. This in turn could lead to soil erosion. Our blocks are made of BASF's Styropor® and manufactured in accordance to ASTM 6817 standard. They are approximately 100 times lighter than soil. As such, JEOFOAM is a suitable light-weight alternative to soil," said Regional Managing Director Mr Chui Tau Siong.
Although light-weight, the blocks are of high strength and engineered to handle heavy loads. Their compressive strength is a key requirement for the highway construction, which is constantly subject to heavy loads. Additionally, the blocks are durable and resistant to moisture; their properties are predictable and designed to meet the required specifications. They are inert in long-term burial conditions, enabling engineer assurance during the design process.
Over the past years, Jebsen & Jessen Packaging's JEOFOAM has been multiply used in geo-technical engineering, landscaping and construction including signature projects such as the Sands SkyPark in Singapore.
- By Thipwadee RATTANAANANTACHOTE , Thailand
FACEBOOK
https://www.facebook.com/pufoam49
เนื้อหายอดฮิตที่สุด 5 อันดับ